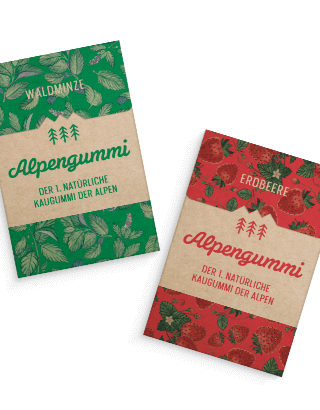 You have a company?
USE ALPENGUMMI AS A GIVE-AWAY
Show your customers and/or employees that you are a sustainable company. We will be happy to help you and advise you individually according to your needs. We are looking forward to your inquiry!
Contact us
You own a shop?
Add Alpengummi to your product selection
You would like to include chewing gums in your assortment but have not yet found a sustainable alternative to conventional plastic chewing gums? Then contact us for more information.