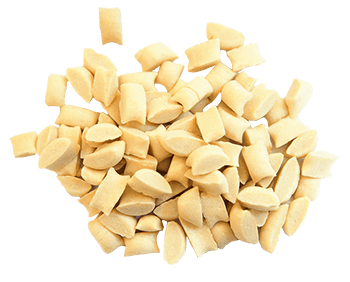 What's inside:
100% natural and renewable resources
Our gum base is obtained from local pine resin and beeswax. Tree resin and beeswax were already used by Native Americans as chewing gum and were rediscovered and first marketed by John Curtis in 1848. However, natural gum bases were relatively quickly replaced by cheaper synthetic gum bases. Let us revive these old traditions and make chewing a natural experience again!
The pine resin for Alpengummi is harvested from the black pine (pinus nigra austriaca) native to Austria. This tree has been extracted ("pitched") in Lower Austria for generations for its particularly large yield. Ancient tales tell of resin pitchers with particularly white teeth because of the resin they constantly chewed.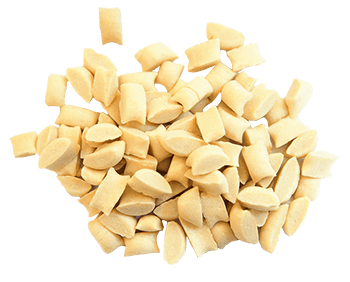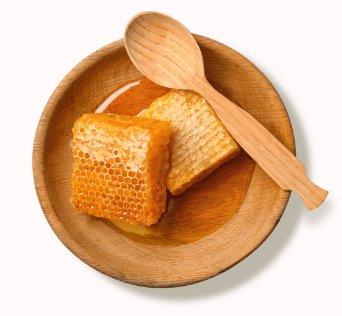 We use beeswax to achieve a softer texture in our natural gum. Due to the decline of honey bees in recent times, and the fact that they cannot survive without beekeepers, it is important to us that we support this branch of agriculture.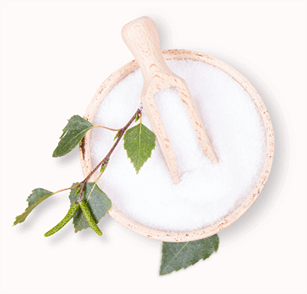 We use birch sugar (xylitol) for sweetness as well as its tooth cleaning properties. The sweetener is produced from parts of the tree in a complex process where wood sugar is extracted from the plant fibres before being processed into xylitol. The end product is often used in chewing gum and toothpaste as it supports tooth demineralization and neutralizes acids in the mouth.
The packaging:
100% renewable
The packaging for Alpengummi is made from 100% renewable resources. The cardboard for the box comes from PEFC certified forests. PEFC mainly supports small forest owners and ensures that forests are managed sustainably.
Learn more in our blog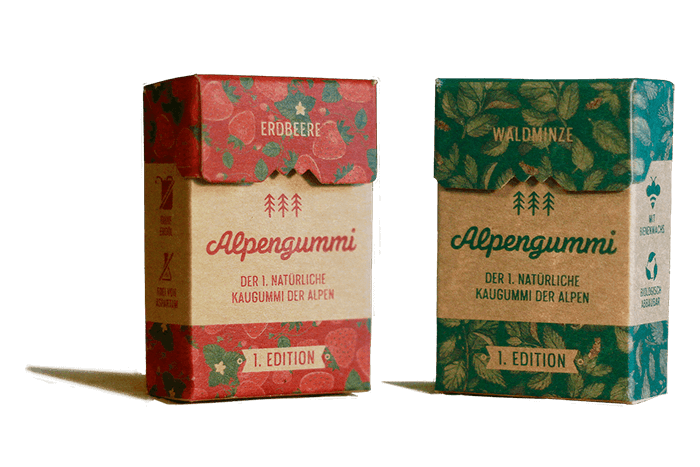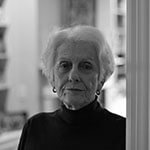 "As a child I had a long way to go to school through a spruce forest. Since we knew from our parents that you can chew the resin and we didn't know chewing gum back then, we eagerly looked for resin to chew it."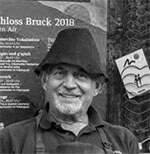 "As children, we scraped hardened resin from the trees and used it as chewing gum. I still remember the taste very well and I'm curious to know what your "natural alpine gum" tastes like."