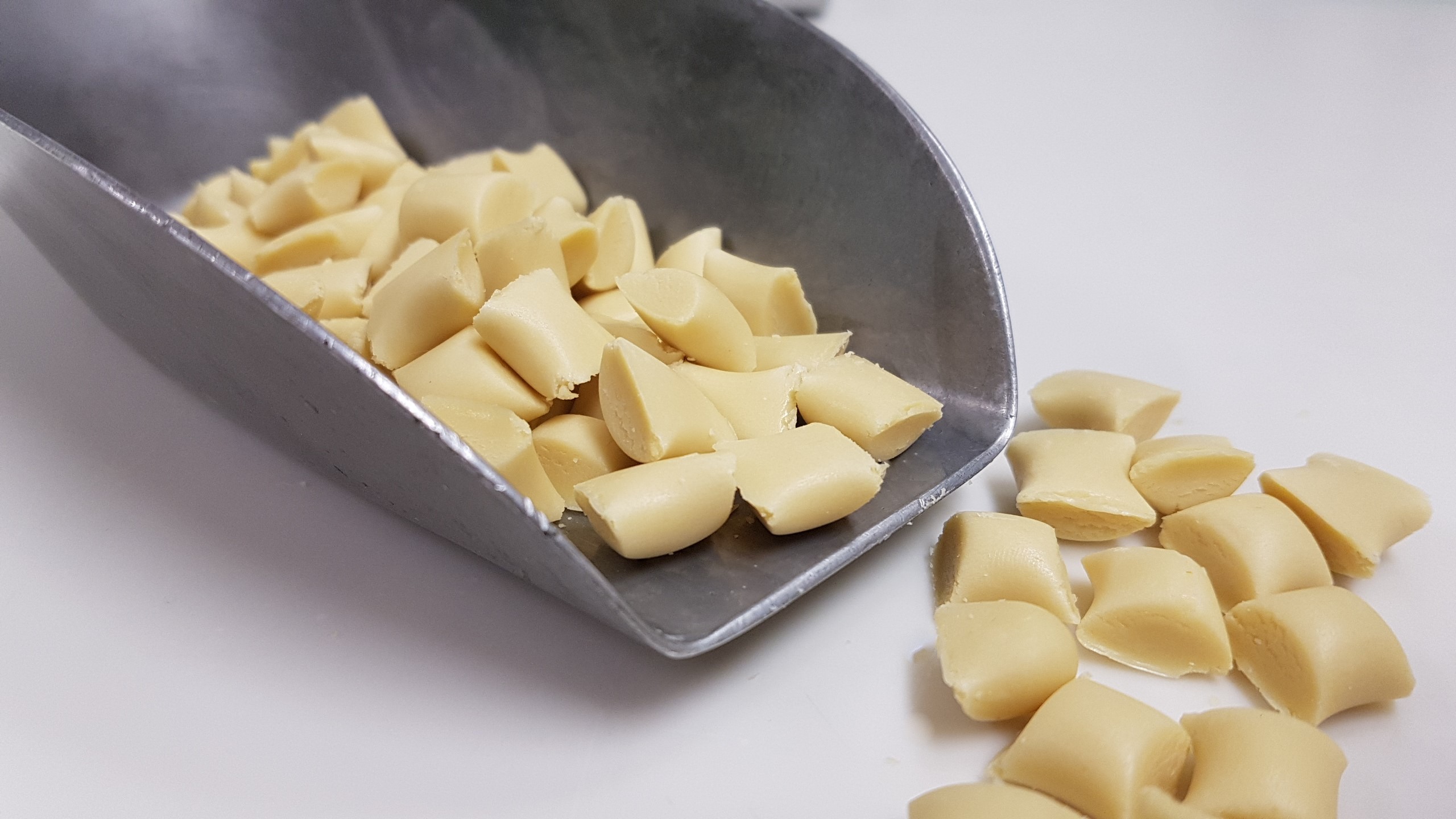 Alpengummi - The first natural chewing gum of the Alps
As the name suggests, Alpengummi is the first natural chewing gum of the Alps! But what exactly is behind it? How did the idea come about and what does our brand Alpengummi stand for? Here in the blog we'll tell you!
Everything has its beginning
After we found out that the gum base of conventional chewing gum is largely made from petroleum products and contains potentially harmful additives, we had to do something about it! And we asked ourselves whether it was possible to produce a chewing gum without any petroleum, artificial sweeteners and other unnecessary additives?
The answer was YES IT IS! We have developed a new chewing gum concept that is also based on old traditions: A natural chewing gum, whose gum base is extracted from tree resin and beeswax, which revives the traditional handcraft of harvest extraction and is free of harmful additives. We chew smartly. We chew Alpengummi!
https://www.youtube.com/watch?v=3LY3DMoPFHI
Alpengummi = 100% natural
A chewing gum that is made of 100% renewable resources and is produced in Austria. The chewing gum consists mainly of tree resin, which is obtained by hand in Lower Austrian pine forests. Refined with beeswax, it is - just like our packaging - biodegradable. For sweetening and tooth cleaning we use birch sugar, also known as xylitol, which is the only sugar that even protects the teeth from caries. The taste - currently our chewing gum is available in the flavours forest mint, strawberry, juniper & cinnamon - is provided by natural flavours.
Resin from coniferous trees has been chewed for centuries because of its antibacterial properties and is known as "Kaupech", especially in the west of Austria. We want to spread this knowledge and show that chewing gum can also be natural.
Wherever possible, we source our ingredients from Austria. This is not always easy as there are exact specifications for a foodstuff and it is often not cost-efficient for regional and small producers to comply with the necessary specifications. Since tree resin and beeswax have not - or hardly ever - been used as foodstuffs, we as a small company still face challenges here.
The extraction of resin ("Pecherei") is an old tradition in Austria. Unfortunately, the raw material tree resin has been increasingly replaced by cheaper petroleum products over the years. We want to help this beautiful craft to gain new recognition and therefore support it where possible.
Alpengummi = 100 % up-to-date
Due to the increasing demand for natural, sustainable and locally manufactured products, our Alpengummi is fully in line with the trend. In addition, the Paris Climate Agreement signed by Austria bears witness to the fact that the substitution of petroleum products by natural and renewable raw materials is inevitable for our future. Alpengummi wants to be a part of this movement!
Alpengummi is committed to traditional crafts and stands for sustainable and local production! In this way, Alpengummi makes a valuable contribution in terms of sustainability, environmentally friendly resources and innovation!