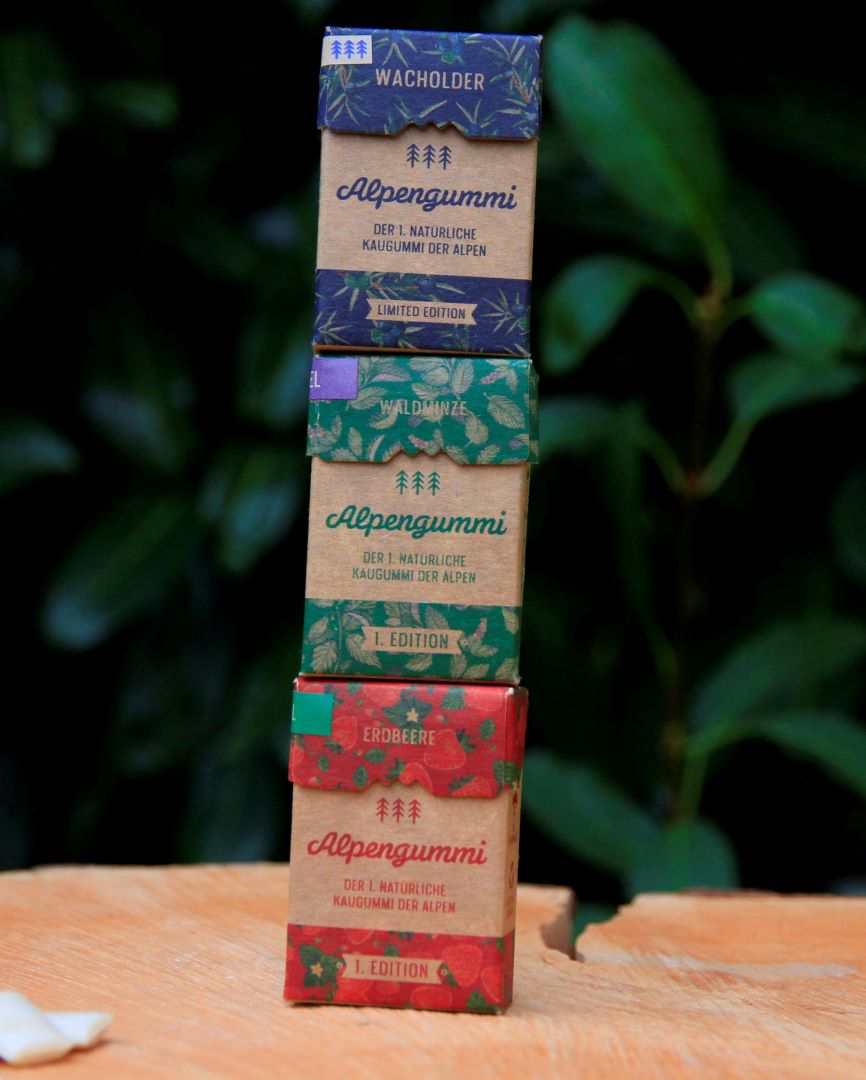 Questions & Suggestions
If you have any questions, please check the FAQs to see if they are answered there. If not, you are welcome to contact us by e-mail: info@alpengummi.at
Show FAQ
Sales
You own a shop and want to add Alpengummi to your selection? We look forward to receiving your inquiry at vertrieb@alpengummi.at.
Contact us
Press & media
You want to write a story about Alpengummi? For more information and pictures please contact us at presse@alpengummi.at
Download press kit
Jobs
You always wanted to be able to answer the question of what you do for a living with "chewing gum!"? Then you've come to the right place.